Email To Friend
WHAT'S NEW WITH DR. FOOTE?
I'm pleased to report that I'll be finishing an extensive continuing education continuum at the Kois Center (www.koiscenter.com) in Seattle later this month. The center is dedicated to science-based didactic and clinical education, including esthetic, implant and restorative dentistry and occlusion, with a continuous emphasis on a systematic approach to the most challenging cases. This is a comprehensive, nine-course (27 days) curriculum which I've been attending over the last three years. Although I am completing the curriculum, the knowledge which I have gained will be used to help patients for the rest of my career, and I will continue to be involved with the Kois Center.
As always, if you have any questions or are interested in scheduling an appointment, please give our office a call. Our phone number is (573) 449-2311. Or, if you prefer not to call, you can visit our contact page and fill out a brief form. Either way, one of our staff members will get in touch with you as soon as possible.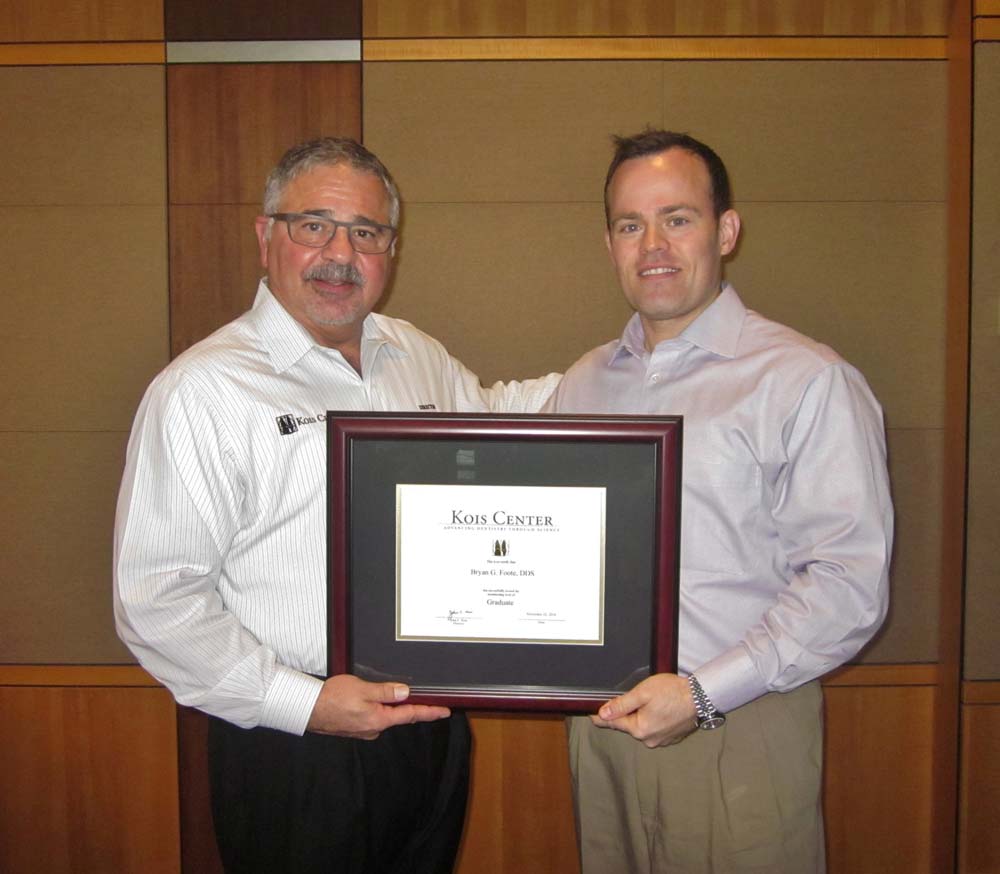 [contact-form-7 id="32″ title="Contact form 1″]